Welcome to the Land Of X!
Alexandra Ashley Hughes (born 31 July 1985), known by her stage name Allie X, is a Canadian singer-songwriter based in Los Angeles, California. She is signed to Sleepless Records. Hughes began her career by performing in televised talent shows in her native Canada. After moving to the United States, she released the song "Catch", which reached number 55 on the Canadian Billboard Hot 100.
The X Files
Dear anonymous,
In mathematics, X represents the unknown quantity, full of possibility. Once solved, it's no longer X.
X is the identity one takes on as one works with great effort to find the whole self. X is the journey of self-discovery, and everyone's #Xperience will be different. 
An important part of entering Category X is about letting go of limiting Xpectations of friends, family, society, and, perhaps most importantly, yourself.
If you need to become anonymous and wipe the slate clean, X gives you the power to do that. Adopt X into your life, and work towards being a self-cultivated individual.
 Discography
ALBUMS
EPS
SINGLES
Feeling X
Welcome to the Land Of X!
This wikia is dedicated to the Canadian singer-songwriter Allie X. You can help out by editing pages and fixing spelling errors, adding information etc.
Featured Article
"COLLXTION II"is the second studio album by Canadian singer-songwriter Allie X. It will be available on June 9th via Twin Music. It's the second part of her debut "COLLXTION I", released back in 2015.
Featured Song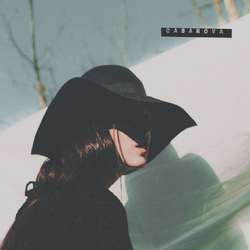 "Casanova"Casanova is the first song from Allie's second album COLLXTION II. The song was released on February 23rd and is a different version of her 2016 demo.
Featured Video
What do you think about the new music video for "All the Rage"?
Featured Photoshoot
Community content is available under
CC-BY-SA
unless otherwise noted.